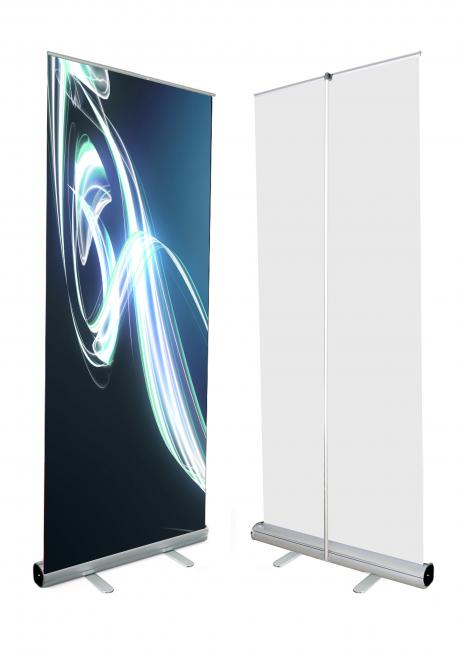 If you're looking for a cost effective and highly efficient form of advertising then Pull Up Banners are an excellent way to promote your business anywhere. Light weight, easily transportable and can be assembled in seconds the Pull up Banner has steadily grown in popularity as a preferred way for business to advertise their products and services.
Pull Up Banners are great for
Exhibitions
Retail Displays
Trade Shows
Conferences
Presentations
Advertising Events
The Pull Up Banner base is made from a lightweight durable aluminium that can take the strain of constant moving from venue to venue.
At Kinell Design we can help you develop a Pull Up Banner for your business. Our design team will work with you to understand the needs of your business and design a banner that will display the right message for the right event.
We will guide you through:
Choosing your Images
Choosing your Colours
Develop the Content
Choosing the Banner Size
Choosing the Banner Material
No matter what type of banner you are looking for Kinell Design can help you develop exactly what you need.